pdfFiller is not affiliated with IRS
Get the free form 8825 2018-2023
Show details
Hide details
Complete lines 1 through 17 for each property. But complete lines 18a through 21 on only one Form 8825. The figures on lines 18a and 18b should be the combined totals for all forms. Do not report on Form 8825 any of the following. Specify the type of property by entering one of the following codes in the Type column. Codes Form 8825 provides space for up to eight properties. Future Developments For the latest information about developments related to Form 8825 and its instructions such as...
Get, Create, Make and Sign 8825 instructions
Get Form

eSign

Fax

Email

Add Annotation

Share
How to fill out form 8825 2018-2023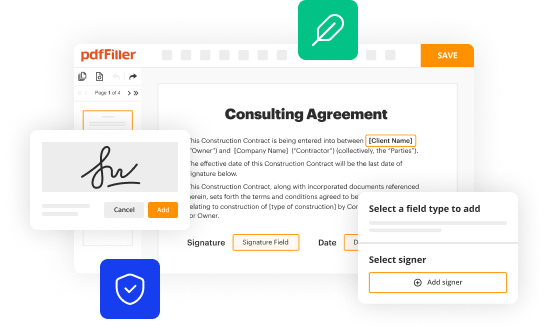 How to fill out form 8825:
01
Gather all necessary information and documents related to the rental property. This includes details such as the property address, rental income received, expenses incurred, and other relevant financial information.
02
Start by entering your name, Social Security number, and address at the top of the form. Also include the date you began renting out the property and the number of rental units.
03
Provide the necessary details of the rental property in Part I of the form. This includes the property address, date acquired, and the percentage of ownership if it is co-owned.
04
Report the rental income received from the property in Part II. Include the types of rental income such as rent, reimbursements, and other sources. It is important to accurately report the income received for each month.
05
Deduct the allowable rental expenses in Part III. Include expenses such as property management fees, repairs and maintenance, insurance, utilities, and advertising costs. Make sure to keep records and receipts to support these deductions.
06
Calculate the net income or loss in Part IV by subtracting the total expenses from the total rental income.
07
If there are multiple rental properties, repeat the above steps for each property on separate forms or provide a summary on a separate sheet.
Who needs form 8825:
01
Individuals or businesses who own rental real estate properties need to fill out Form 8825.
02
This form is required for anyone who receives rental income from commercial or residential properties.
03
If you own a rental property and receive income from it, regardless of the number of properties or the amount of income, you will need to complete Form 8825 to report your rental activities to the IRS.
This is how it works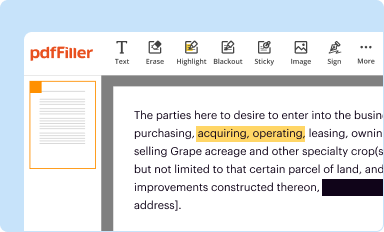 Edit your form 8825 2018-2023 form online
Type text, complete fillable fields, insert images, highlight or blackout data for discretion, add comments, and more.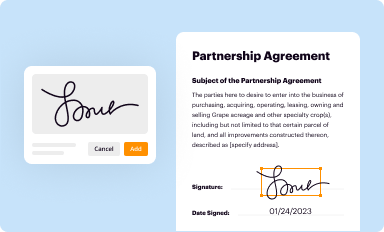 Add your legally-binding signature
Draw or type your signature, upload a signature image, or capture it with your digital camera.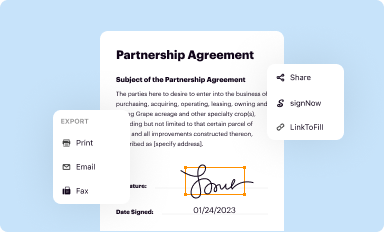 Share your form instantly
Email, fax, or share your form 8825 2018-2023 form via URL. You can also download, print, or export forms to your preferred cloud storage service.
Editing form 8825 online
To use the professional PDF editor, follow these steps below:
1
Set up an account. If you are a new user, click Start Free Trial and establish a profile.
2
Upload a document. Select Add New on your Dashboard and transfer a file into the system in one of the following ways: by uploading it from your device or importing from the cloud, web, or internal mail. Then, click Start editing.
3
Edit irs form 8825. Rearrange and rotate pages, add new and changed texts, add new objects, and use other useful tools. When you're done, click Done. You can use the Documents tab to merge, split, lock, or unlock your files.
4
Save your file. Choose it from the list of records. Then, shift the pointer to the right toolbar and select one of the several exporting methods: save it in multiple formats, download it as a PDF, email it, or save it to the cloud.
pdfFiller makes working with documents easier than you could ever imagine. Register for an account and see for yourself!
People Also Ask about form 8825
How does the IRS know I sold my rental property?
How do I report a rental property sale to the IRS?
Is form 8825 the same as Schedule E?
Does an 1120 have a 8825?
How do I report the sale of a residential rental property on form 4797?
What is code 5 on form 8825?
8825 is not the form you're looking for?
Search for another form here.
Comments and Help with irs 8825 form
Who needs Form 8825?
This form is completed by partnerships and S corporations to report income, expenses, and deductible expenses from various real estate activities. For example, if a partnership or S corporation owns an apartment building and rents out apartments in it to individuals or other business entities, it should complete this form.
What is the purpose of Form 8825?
This IRS form is used to report the rental income of the partnerships and S corporations. The information is essential for a tax return and IRS officials will use it to calculate the amount of tax the partnership or S corporation should pay for a specific fiscal year.
What documents must accompany Form 8825?
This schedule is attached to Form 1065, Form 1065-B (Return of Partnership income) or Form 1120S (Corporation Income Tax return) depending on the type of the business.
When is Form 8825 due?
This form should be filed with the IRS when it is time to submit the related tax forms, 1065 or 1120S. The estimated time for completing this form is two hours. More time is required to collect all the necessary information and to file the form with the IRS.
What information should be provided in the Form 8825?
The taxpayer should add the following information:
Name of the taxpayer
Employer identification number
Address of the property
Rental real estate income (gross rents)
Rental real estate expenses (advertising; auto and travel; insurance; taxes; wages and salaries; legal and other professional fees; cleaning and maintenance; commissions)
Type of real estate property (single family residence; multi-family residence; commercial; land, etc.)
What do I do with the form after its completion?
The completed form should be filed with the local IRS office together with other required forms and schedules.

 
Video instructions and help with filling out and completing form 8825
Instructions and Help about form 8825 irs
Hey and welcome to today's video blog my name is Mike whit beck from the under a guy calm so today's topic is using the eighty-eight twenty-five to offset mortgage payments let's take a look we're going to go over today so Fannie Mae guidelines be 3-3 108 or talk about rental income one of those forms of income is when what is the 25 when you can consider it okay, so we're going to review that you know how does it apply to 1065 you 11 20s or the 1120 next we're going to calculate how to calculate from he 25 what's the math and then what do you do with the income after you figured it from the 825 it is different from RED, so it's a little tricky so working over that, and I'm going to show you a quick tool that you can use online it's free we're going to be some free files for it to calculate real income loss, and we're just going to wrap it up alright let's get started right away with the training okay get the train started let's talk about the most important thing when can you consider that eighty twenty-five this process is only when a borrower is personally obligated to a mortgage that is in owned inside a 1065 or a 1120s does not apply anywhere else if you have a borrower that has a 1065 or an 11 20s and has you know an 88 25 there's a forty properties on there or one property it doesn't really matter it does not what we're about to talk about doesn't apply unless that mortgage for one of those properties on the 11:28 I'm sorry on the 88 25 is in the borrower's name that's the very first point if you don't have that this training is not for you okay all right now for this property anything like that so what is the e25 form well then a 25 is pretty much exactly like a Schedule II for a personal I'm going to roll it over on the screen here, so I googled one there real quick and what we have is you know there's a 25 you have the property address you know the phenomenal days' person days like you're doing Schedule E and you can see down your gross rents all a lot of similar stuff that you see on your schedule II so in this other tab I've got a Schedule E and click that up real quick, and you notice you know name of the property what's it for fair rental days you know I'm sorry rents received insurance things you can write off so when you look at these two let me click back DD 825 here very similar to a Schedule E so Bay it's a Schedule E for business days here so let me go ahead and shrink this out of the way so get back to our slides and okay, so that's one eighty twenty-five s we've got more in detail in a minute so when do you see an ad 825 it is only used it is used with the 1065 an LLC or a partnership and or you'll see within 1120s you will not see it within 1120 it's not part of that business entity okay 1120s can own it, but they use a different form you know the IRS says that a t25 only is for the 1065 or 1120s of bottom line, so it's four and so okay now let's get to the next slide and so what do we do now we go when we got a borrower...
FAQ
Who is required to file form 8825?

Form 8825 is required to be filed by taxpayers who own and operate rental real estate activities and who are using the cash method of accounting.

What is the penalty for the late filing of form 8825?

The penalty for filing Form 8825 late is $195 per month, up to a maximum of 12 months or $2,340.

What is form 8825?

Form 8825 is a tax form used by partnerships and limited liability companies (LLCs) to report rental and leasing income and expenses for commercial properties. This form is filed along with the partnership's or LLC's annual tax return (Form 1065). It helps to calculate the net rental income or loss from the rented property and provides details about rental income, deductions, and other relevant information for tax purposes.

How to fill out form 8825?

Form 8825 is used to report rental real estate income and expenses for properties owned by partnerships, limited liability companies (LLCs), or S corporations. Here are the steps to fill out Form 8825: 1. Provide your personal information: Enter your name, Social Security number (or employer identification number), and address at the top of the form. 2. Identify the property: Provide the necessary information for each rental property, including the property's address, the number of rental units, and the date it was placed in service. 3. Calculate rental income: In Part I, report the rental income received during the tax year. Include rent payments, advance rent, security deposits (if they are not forfeited), and any other rental income. 4. Calculate rental expenses: In Part II, report the rental expenses incurred. This includes advertising, repairs and maintenance, utilities, property management fees, insurance, mortgage interest, property taxes, and any other eligible expenses. Make sure to complete Schedule E if reporting more than three rental properties. 5. Determine the net income or loss: Subtract the total expenses from the total income to calculate the net income or loss for each property. 6. Allocate income or loss: If there are multiple owners of the property, allocate the income or loss according to the ownership percentages. 7. Complete summary information: In Part IV, provide the total net income or loss from all properties. Also, indicate if the property is owned by a partnership, LLC, or S corporation. 8. Attach additional documentation: If necessary, attach a statement with a breakdown of the rental income and expenses for each property. 9. Sign and date the form: Finally, sign and date the completed Form 8825. Remember to keep a copy of the completed form for your records. It is recommended to consult with a tax professional or refer to the IRS instructions for Form 8825 for detailed guidance.

What is the purpose of form 8825?

The purpose of Form 8825 is to report rental real estate income or loss from commercial properties, including office buildings, warehouses, retail spaces, and other non-residential properties. This form is filed by partnerships, S corporations, estates, and trusts that are engaged in the rental of real estate properties. It helps determine the net income or loss generated from rental activities and provides a breakdown of various expenses, such as mortgage interest, property taxes, repairs, and depreciation. Form 8825 is used to report rental income and expenses separately from personal or residential rental activities, which are reported on Schedule E of Form 1040.

What information must be reported on form 8825?

Form 8825, also known as the Rental Real Estate Income and Expenses of a Partnership or an S Corporation, is used to report rental income and expenses for partnerships and S corporations. Here is the information that must be reported on this form: 1. Identification Information: Date of filing, entity name, address, and Employer Identification Number (EIN). 2. Rental Income: Details of rental income received from real estate properties, including gross rental income, rental expenses paid by tenants, rental income from personal use of property, and any other types of rental income. 3. Rental Expenses: Breakdown of rental expenses such as mortgage interest, property taxes, insurance, repairs and maintenance, utilities, management fees, legal and professional fees, advertising, and other expenses related to the rental properties. 4. Depreciation: The cost and depreciation of the rental property, including the percentage of business use and the depreciation method used (e.g. straight-line or accelerated). 5. Net Income or Loss: Calculation of the net income or loss from rental activities by subtracting total expenses from total rental income. 6. Qualified Business Income Deduction: If applicable, information regarding the 20% qualified business income deduction for rental real estate activities as provided by the Tax Cuts and Jobs Act. 7. Partner or Shareholder Information: Identification details (name, address, EIN) of each partner or shareholder, their allocated share of rental income or loss, and any other applicable information. 8. Non-passive Income: If the rental activity is considered non-passive under tax rules, additional information needs to be provided about the taxpayer's material participation in the rental activity. It is worth mentioning that the above information is a high-level overview, and the specific details and requirements may vary depending on an individual's circumstances. It is recommended to consult with a tax professional or refer to the IRS instructions for Form 8825 for more accurate and detailed information.

When is the deadline to file form 8825 in 2023?

The standard deadline for filing Form 8825 in 2023 would be April 17th. However, it is important to note that tax deadlines can vary or get extended, so it is advisable to check with the Internal Revenue Service (IRS) or a tax professional for any updates or changes to the deadline.

How do I complete form 8825 online?

Easy online irs form 8825 completion using pdfFiller. Also, it allows you to legally eSign your form and change original PDF material. Create a free account and manage documents online.

Can I create an electronic signature for signing my 8825 in Gmail?

When you use pdfFiller's add-on for Gmail, you can add or type a signature. You can also draw a signature. pdfFiller lets you eSign your form 8825 instructions and other documents right from your email. In order to keep signed documents and your own signatures, you need to sign up for an account.

How can I fill out irs rules for rental property on an iOS device?

Install the pdfFiller app on your iOS device to fill out papers. If you have a subscription to the service, create an account or log in to an existing one. After completing the registration process, upload your 8825 form. You may now use pdfFiller's advanced features, such as adding fillable fields and eSigning documents, and accessing them from any device, wherever you are.